Winter Holiday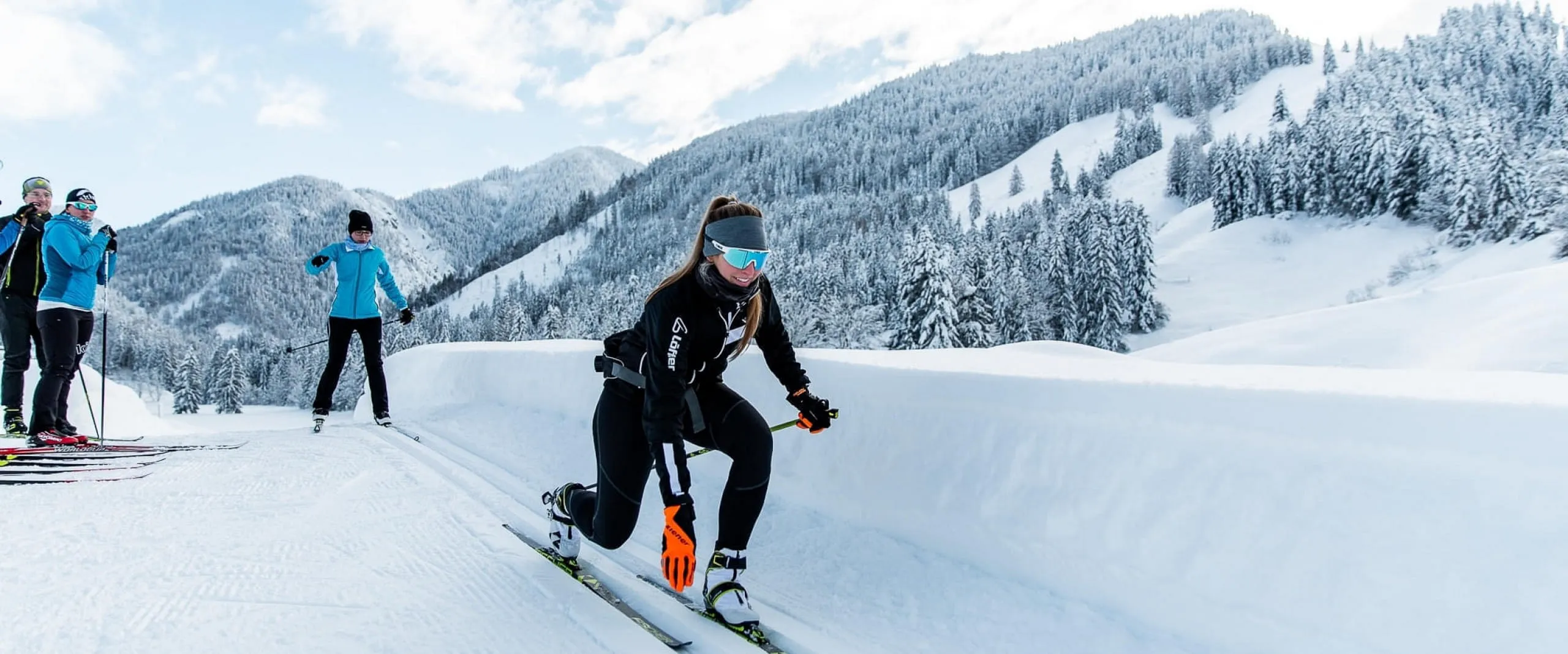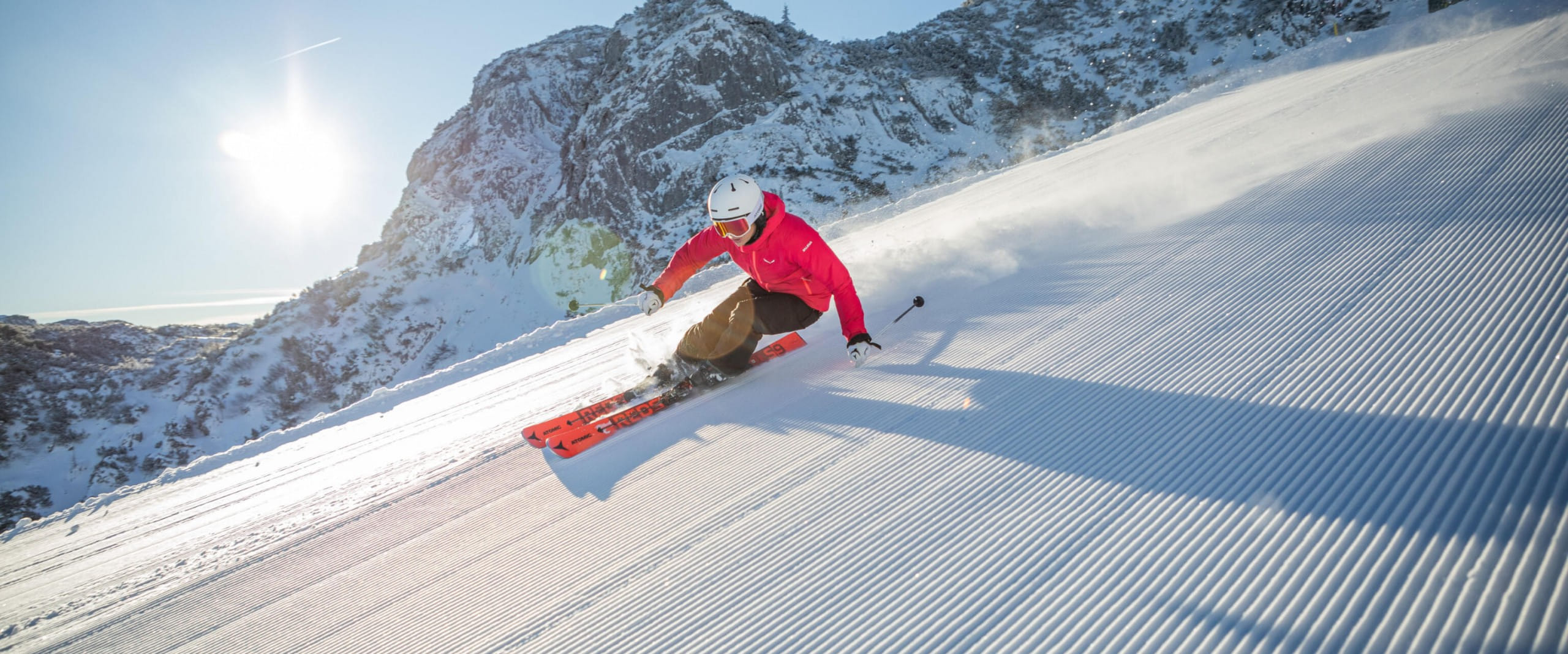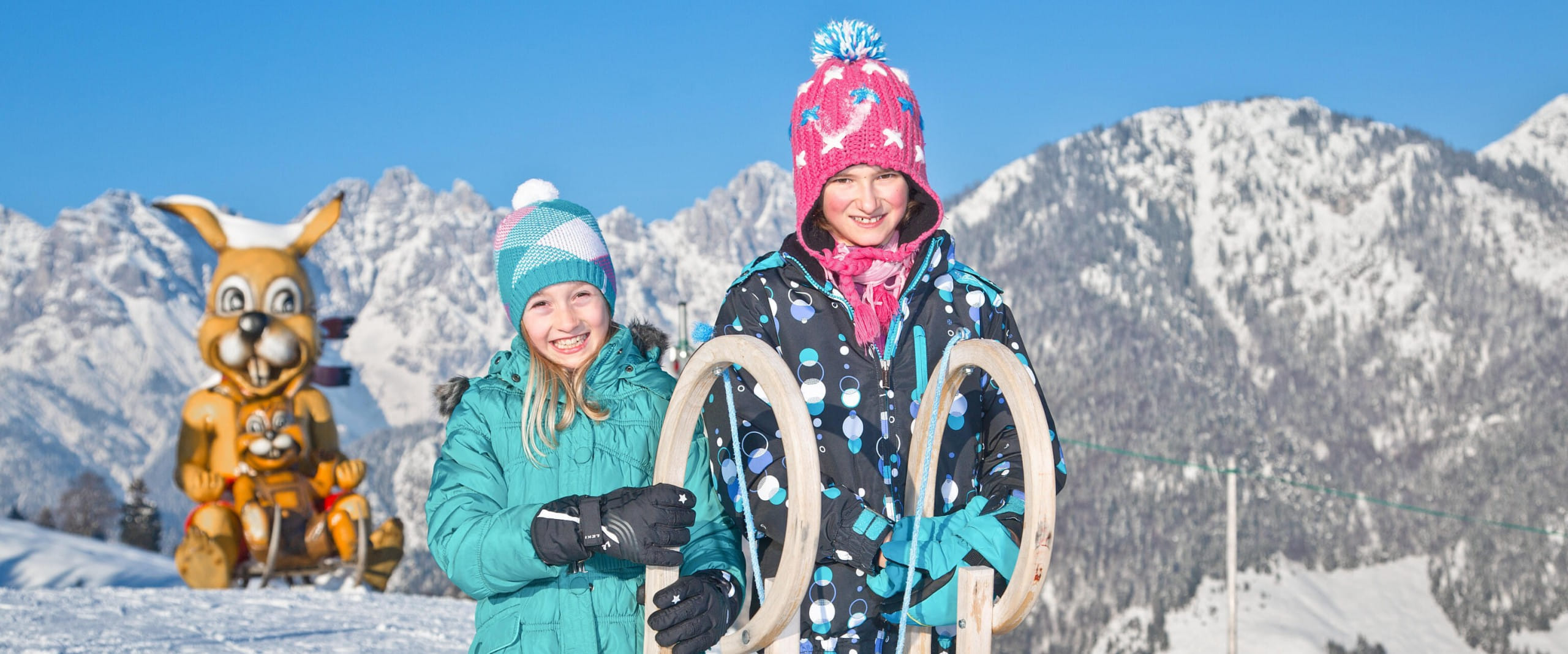 Winterholiday
In winter in Hochfilzen, nature puts on her white party dress and prepares for huge highlights such as the Biathlon World Cup. In addition to various winter events in the PillerseeTal, our region also offers three different ski areas. The Buchsteinwand ski area and the entrance to the cross-country ski route are right next to our hotel.
Skiing, cross-country skiing, tobogganing and winter hiking: during your winter holiday in Hochfilzen, you have a wide variety of winter activities at your disposal. Hochfilzen is especially well-known for its unparalleled cross-country skiing, and the December highlight, the Biathlon World Cup.
Our own après-ski bar at the hotel in Hochfilzen
The party in 6kant is about to start, right next to our Hotel Warmingerhof in Hochfilzen! The most important après-ski location in the Buchsteinwand ski area! Great atmosphere and fun guaranteed!
After an eventful day of skiing, get together and enjoy a fun, sociable evening with friends, family and locals.
Our skihotel offers direct access not just to the cross-country route, but also to the pistes. The family-friendly ski resort of Buchsteinwand welcomes you with the motto "quality not quantity".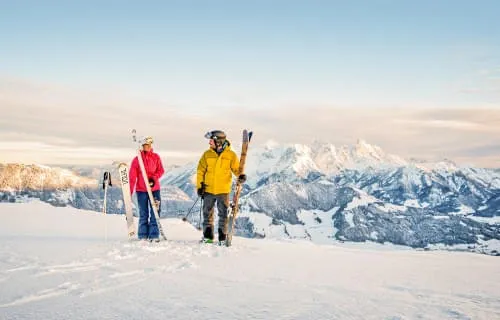 Skiing
In winter, you can hit the slopes in the Buchsteinwand ski area, located directly in front of our hotel in Hochfilzen. 8 modern lifts and optimally prepared ski slopes guarantee you and your family an unforgettable skiing holiday.
There's also lots on offer for free-riders, with plenty of powder runs and thrilling descents. For younger guests, the resort offers the Bobopark at the base station. Here your children can make new friends and learn the popular winter sport on two planks.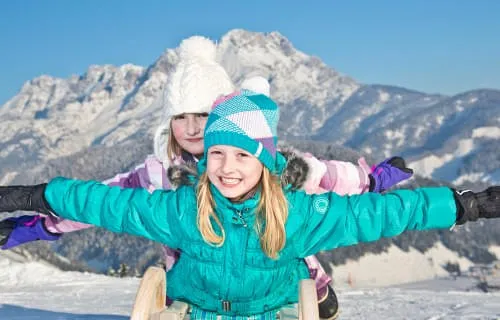 Tobogganing
The toboggan run in Hochfilzen is also located directly behind our hotel. Start a leisurely winter hike through the forest with a view of the Wilder Kaiser or let the Ski-Doo take you to the start of the "Hoametzl" toboggan run in just a few minutes.
When you arrive at the Hoametzlhütte snack station, you have the opportunity to stop off at the rustic Tyrolean hut, where they will be happy to serve you cold or warm drinks and you can enjoy the best Tyrolean specialities.
The toboggan run is illuminated until midnight. You can then toboggan directly from the Hoametzlhütte to our hotel.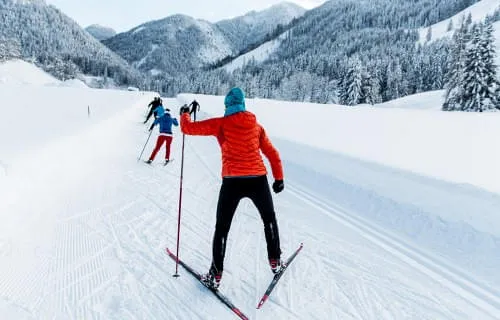 cross country skiing
Cross-country skiing is one of the healthiest sports because you use nearly all your muscles. Do your body and your mind some good by skiing cross-country through the glittering Hochfilzen winter landscape and enjoying the unique views.
Our hotel in Hochfilzen is perfect for cross-country enthusiasts, as it offers direct access to the cross-country route.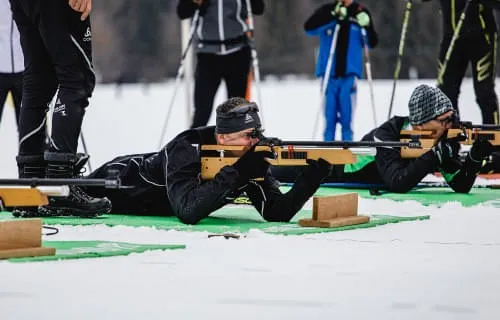 Biathlon
You too can be a part of the Biathlon World Cup in Hochfilzen! The winter highlight in Hochfilzen! A competition between the best of the best in the supreme discipline of Biathlon! 2017 World Cup in Hochfilzen!