Summer Holiday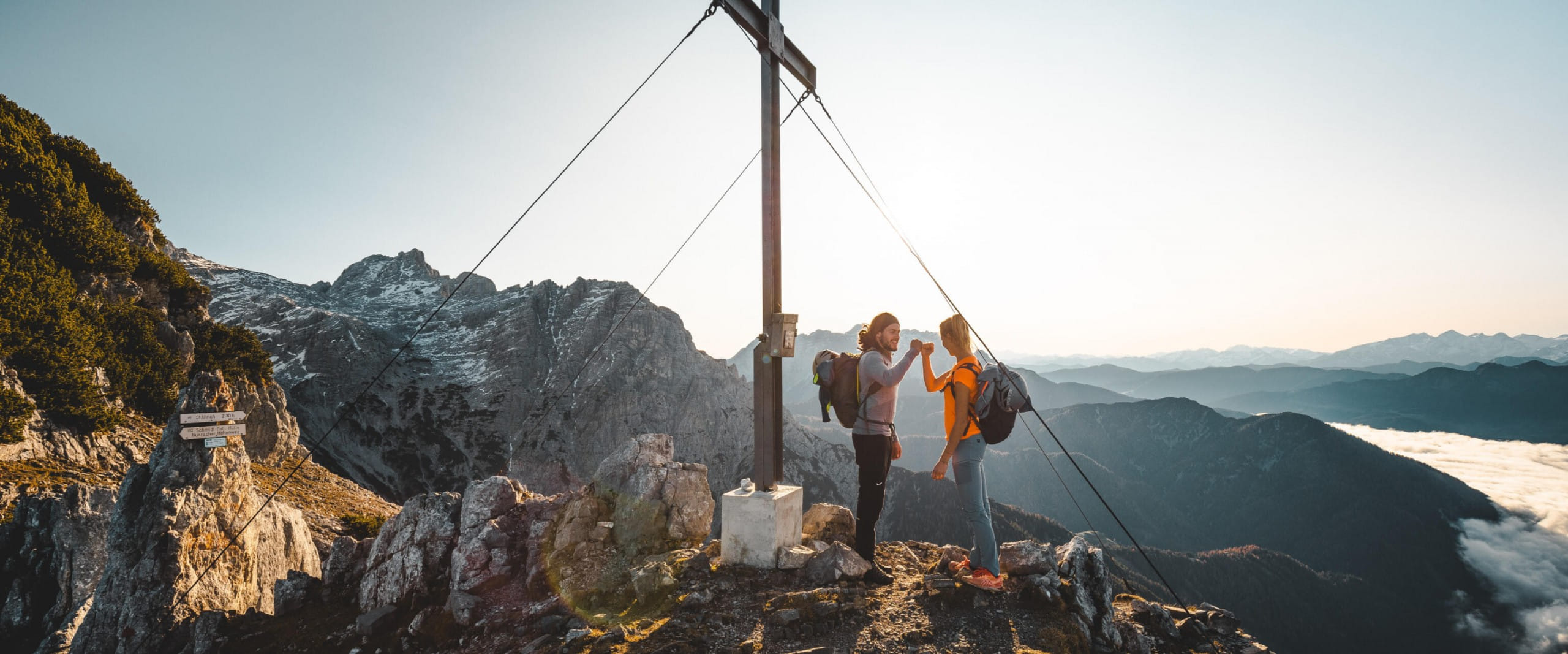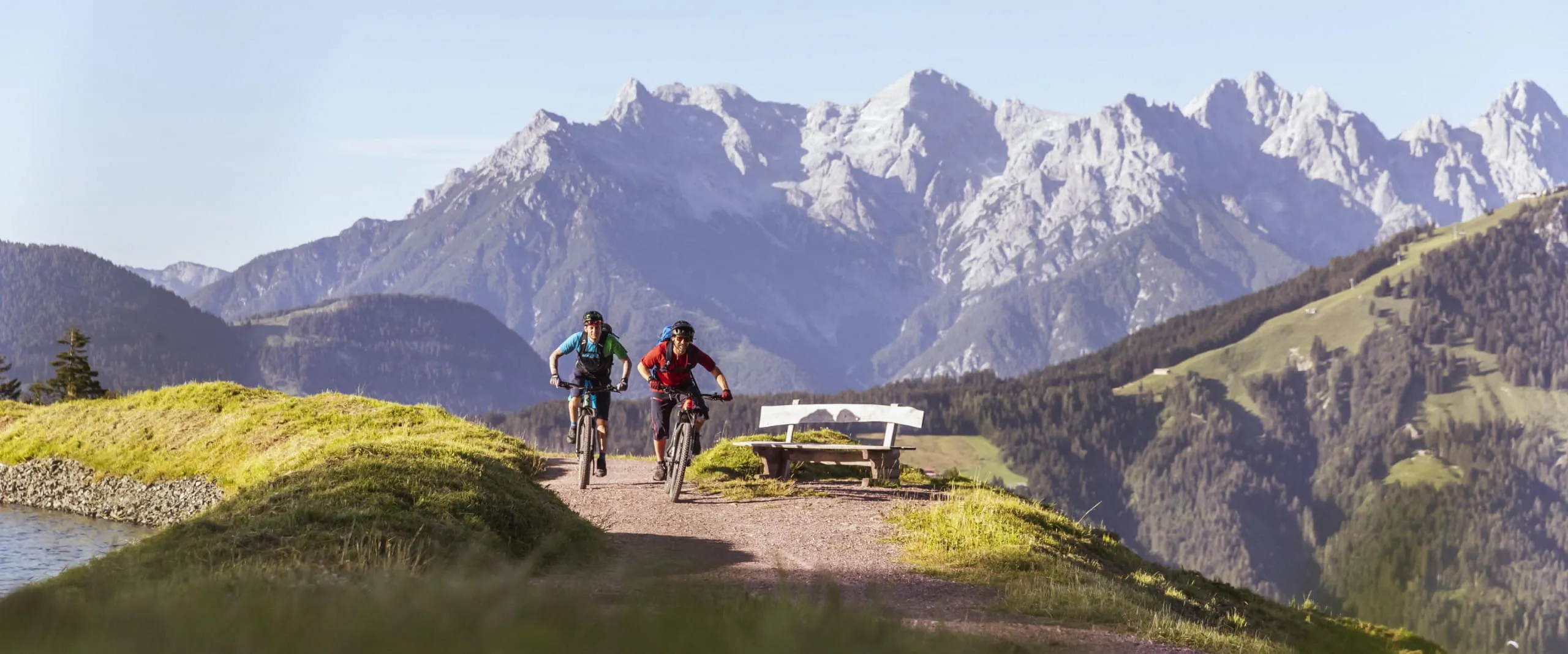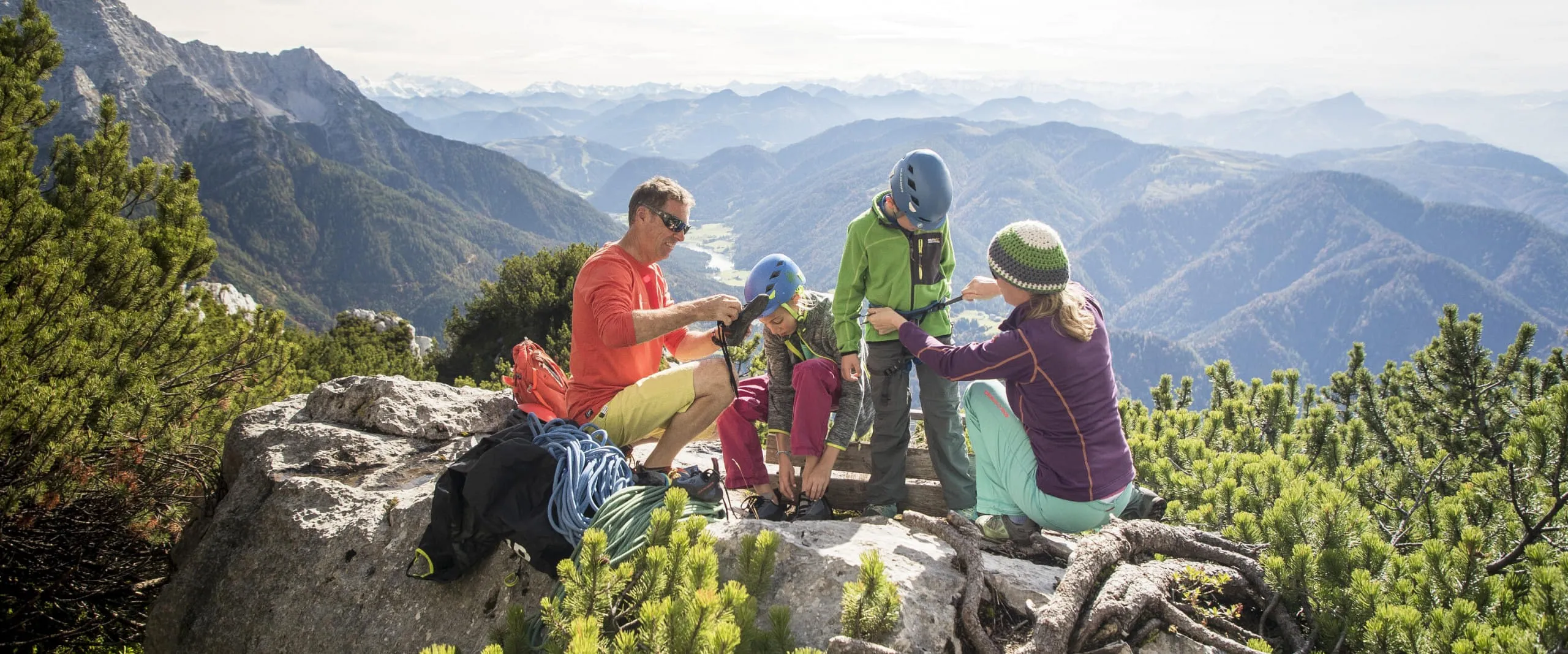 Summerholiday
In Hochfilzen you can enjoy an unforgettable holiday all year round. In the summer, experience the unique flora & fauna and pristine mountain landscapes amidst the Kitzbühel Alps. Relax on flowering Alpine meadows, or take advantage of the numerous leisure activities such as climbing on Wiesensee or the PillerseeTal amusement park.
During your summer holiday in Hochfilzen, you have a wide variety of beautiful hiking areas at your disposal. Start from our hotel at the foot of Buchsteinwand and climb the peaks, or discover the Wiesensee with its climbing area, or visit the surrounding areas such as Steinplatte or Wildseeloder.
If you want to discover the PillerseeTal even faster, we recommend a mountain bike tour. The area offers more than 800km of marked mountain bike trails. A tip for all bikers: the Leogang bike park can be reached from our hotel in Hochfilzen in just 15 minutes!
Summer in Pillerseetal
3 mountain railways operate in summer (Fieberbrunn, Buchsteinwand, Steinplatte)
over 400 km of hiking trails for all levels - from simple walks to summit-storming hikes up to 2,500 m
several bike and mountain bike trails, plus guided mountain hikes and themed hikes
free regional bus: bus stop directly in front of the hotel!
3 lakes, 2 indoor pools, 2 outdoor pools, several saunas, spa facilities
6 riding stables, a riding school, horse-drawn carriage rides
8 golf courses within 25 km
A visit to our Alpine hut never fails to be an unforgettable experience for each of our guests!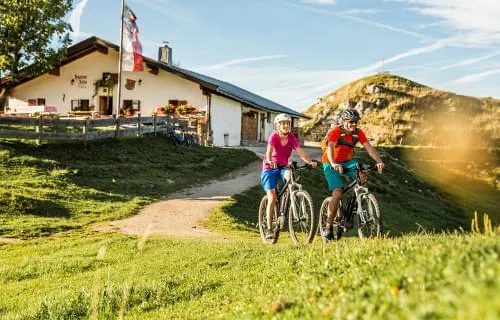 Mountainbiking
A leisurely bike ride around the emerald green Pillersee or would you prefer an extensive mountain bike tour on the Waidringer Steinplatte? Fantastic views and unique memories included! In PillerseeTal you can spend the perfect holiday on two wheels. With an eBike, you can convince even the youngest of the trend sport and reach worthwhile excursion destinations without any great effort. A mountain bike tour up to the Jakobskreuz in the middle of the valley brings unforgettable holiday moments - what a perfect bike experience!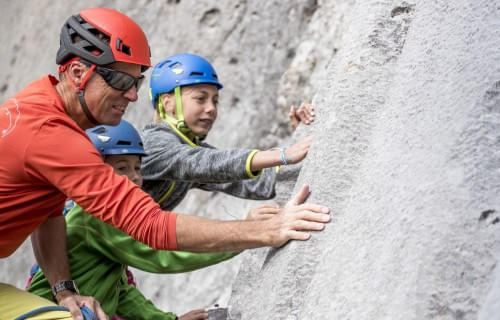 Climbing
If you want to aim high, then Hochfilzen is the place for you. Mountain peaks and climbing walls lure mountain lovers from all over the world with their magic. Various climbing halls, climbing walls and fixed rope climbing routes await you in Hochfilzen and PillerseeTal.
Climbing in Wiesensee
The idyllic Wiesensee is a mere 10-minute walk from our hotel in Hochfilzen, where family-friendly climbing and Kneipp facilities await you.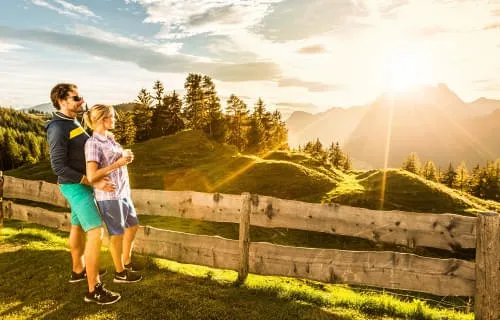 Hiking
The breathtaking mountain scenery upon arrival at the summit is a unique experience, and one that you can only experience in Hochfilzen. Hike through flowering Alpine meadows, past crystal-clear lakes to various Alpine huts which help you on your way. The hike to our own hut is a special experience. Here you can enjoy the fresh air, beautiful scenery and unique flora and fauna in peace.
Hiking trails in Hochfilzen
Grießener Hochmoor
Römer Sattel – Schüttachweh
Kirchl
Warminger Höhenmarsch
Weitentalweg
Eggerbergweg